One of the laptop computer brands that I love is Dell. In fact, my first ever laptop is a Dell Inspiron (color blue). I got it as a birthday gift from my husband year 2008. And I still have this computer with me because it's one of my precious collections.
This year what I adore is this Dell XPS 15z. It says that it's the thinnest laptop that has a 15" size. I am sure this is super portable 'coz it has the weight of 5.54lbs. If ever I will buy this, I need to have the core i7 so that I can enjoy the most out of it. Though, I am not sure yet if I still have funds since I just paid off my big credit this month.
Anyway, I love Dell laptops! It's nice and it's durable!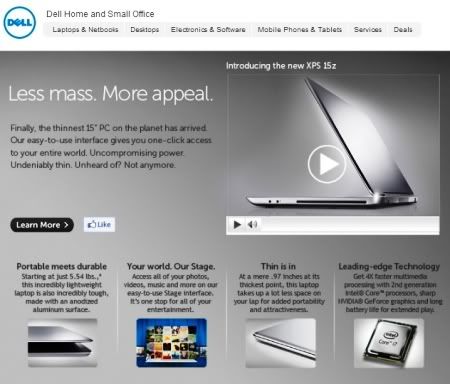 Note:  Photo from my email (courtesy of Dell)